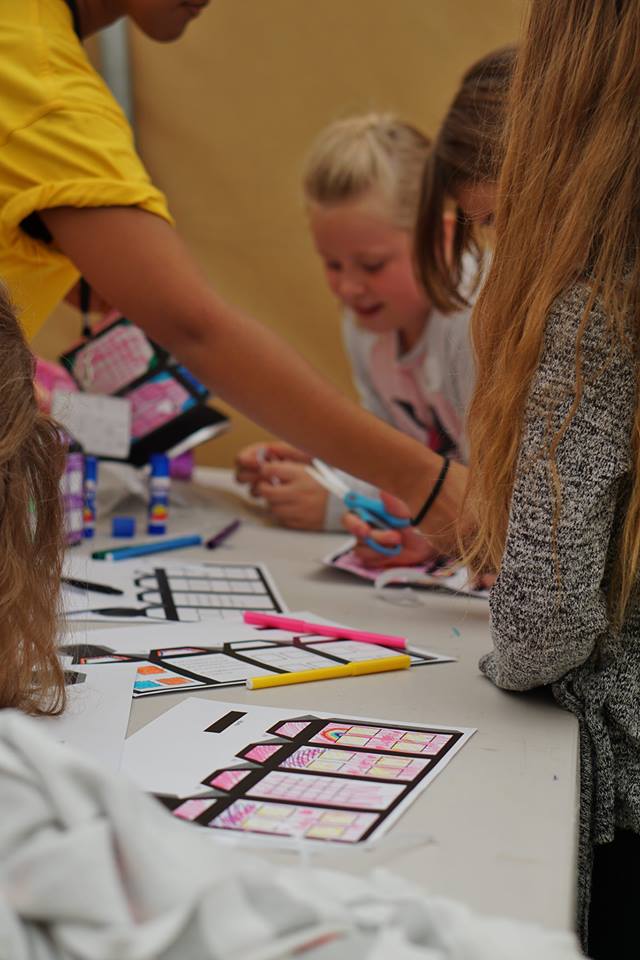 Primary School SRE
Special Religious Education (SRE), also commonly known as 'Scripture', is offered in most NSW government primary schools. This is supported by the Education Act which requires that 'time is to be allowed for the religious education of children'.
Lighthouse Church is an approved provider of SRE in NSW schools. Each week during school terms our teachers get to teach the gospel to children at Woongarrah, Warnervale, and Wadalba Community School who might not otherwise have the opportunity to hear what about who Jesus is and what he has done for them. We are very grateful to partner with other local churches in this important ministry.
The age-appropriate curriculum we use is 'Godspace'. The program aims to engage kids in a fun way as they explore the Bible and get to think on the claims of the Bible for themselves. An outline of the 'Godspace' curriculum can be found at: http://www.godspace.org.au/curriculum.html
As an approved provider of SRE, our teachers must:
confirm and demonstrate a growing, committed relationship with Christ
demonstrate desirable characteristics of a children's/youth ministry worker including respect for others, being wise, careful, open in their actions, be able to teach and being 'teachable'
be a member of Lighthouse Church
maintain a current working with children clearance
complete initial training and instruction in the requirements and context of SRE in schools, in basic skills such as preparing and delivering lessons, and orientation to the curriculum
complete an approved child protection training course (and refresher every 3 years)
complete a period of on-the-job training and assessment with an experienced SRE teacher
receive written authorisation by Lighthouse as a person who meets the above requirements and is able to teach SRE in schools.
To find out more about SRE in schools, or about how you can support or be involved in SRE, contact info@lighthouse.net.au.
SRE process for new teachers and ongoing support and training.
Initial training involves

WWCC complete and validated
Child protection training completed
Meeting with new leaders to prepare new teachers with an understanding of the regulations surrounding SRE, the cultural context in which we do SRE, basic skill training and orientation to the curriculum. In addition classroom management training will be provided as formal or on the job training or a combination of both.
Requirement to read our Lighthouse Policy on working with children

Ongoing training will be provided to leaders in the form of support and sharing of ideas among teachers once a term.
Any concerns, complaints or feedback may be discussed directly with the authorised special religious education teacher. However, there may be times where you would prefer to speak to someone else.
Any concerns?
If you would like to discuss concerns about special religious education generally, you should contact the school.
Suggestions, feedback or complaints relating to the teaching of Scripture in schools by Lighthouse Church representatives can be submitted to Lighthouse Church by email: admin@lighthouse.net.au
An acknowledgement of receipt will be sent by return email.
This information will be sent to and reviewed by the senior pastor of Lighthouse Church.
Where relevant, the senior pastor may:
share, or seek additional information from the relevant scripture teacher
share, or seek advice from, Lighthouse Church's kids ministry leader and/or safe ministry representative.
If a complaint is received, Lighthouse Church will notify the relevant school principle.